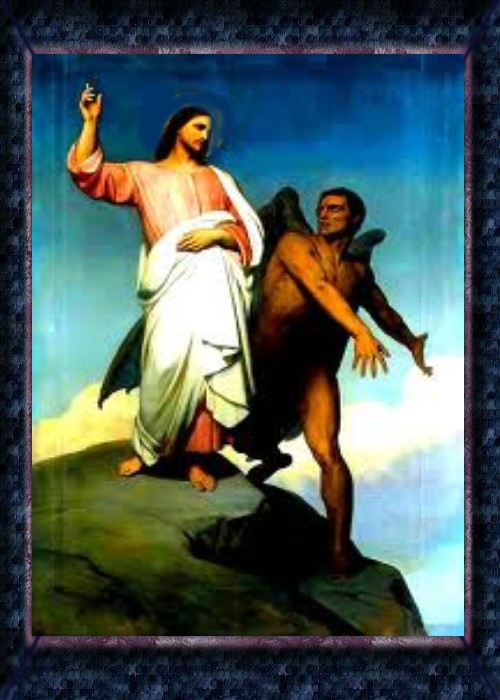 At The Sound Of Earnest Prayer Satan Flees
Satan and Prayer
SATAN TRIES TO OBSTRUCT OUR PRAYER ACCESS TO GOD.
The darkness of the evil one encloses those who neglect to pray. The whispered temptations of the enemy entice them to sin; and it is all because they do not make use of the privileges that God has given them in the divine appointment of prayer. Why should the sons and daughters of God be reluctant to pray, when prayer is the key in the hand of faith to unlock heaven's storehouse, where are treasured the boundless resources of Omnipotence? Without unceasing prayer and diligent watching we are in danger of growing careless and of deviating from the right path. The adversary seeks continually to obstruct the way to the mercy seat, that we may not by earnest supplication and faith obtain grace and power to resist temptation
There is a mighty power in prayer. Our great adversary is constantly seeking to keep the troubled soul away from God. An appeal to heaven by the humblest saint is more to be dreaded by Satan than the decrees of cabinets or the mandates of kings.
The enemy holds many of you from prayer, by telling you that you do not feel your prayers, and that you would better wait until you realize more of the spirit of intercession, lest your prayers should be a mockery. But you must say to Satan, "It is written" that "men ought always to pray, and not to faint." We should pray until we do have the burden of our wants upon our souls; and if we persevere, we shall have it. The Lord will imbue us with His Holy Spirit. The Lord knows, and the Devil knows, that we cannot resist the temptations of Satan without power from on high. For this reason the evil one seeks to hinder us from laying hold upon Him who is mighty to save. Our Lord made it our duty, as well as our privilege, to connect our weakness, our ignorance, our need, with His strength, His wisdom, His righteousness. He unites His infinite power with the effort of finite beings, that they may be more than victors in the battle with the enemy of their souls.
Let no one be discouraged, for Jesus lives to make intercession for us. There is a heaven to gain, and a hell to escape, and Christ is interested in our welfare. He will help all those who call upon Him. We must mingle faith with all our prayers. We cannot bring Christ down, but, through faith, we can lift ourselves up into unity and harmony with the perfect standard of righteousness. We have a wily foe to meet and to conquer, but we can do it in the name of the Mighty One.
Pr 267-268