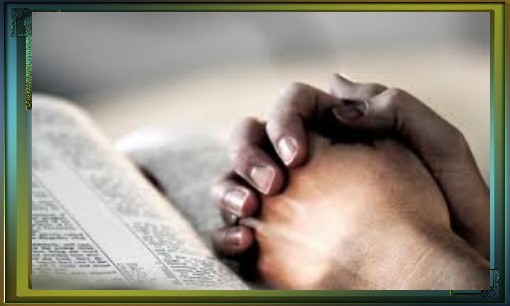 Longing Of The Heart
There is need of prayer,—most earnest, fervent, agonizing prayer,—such prayer as David offered when he exclaimed: "As the hart panteth after the water brooks, so panteth my soul after thee, O God." "I have longed after thy precepts;" "I have longed for thy salvation." "My soul longeth, yea, even fainteth for the courts of the Lord: my heart and my flesh crieth out for the living God." "My soul breaketh for the longing that it hath unto thy judgments." [Psalm 42:1; 119:40, 174; 84:2; 119:20.] This is the spirit of wrestling prayer, such as was possessed by the royal psalmist. Daniel prayed to God, not exalting himself or claiming any goodness: "O Lord, hear; O Lord, forgive; O Lord, hearken and do; defer not, for thine own sake, O my God." [Daniel 9:19.] This is what James calls the effectual, fervent prayer. Of Christ it is said, "And being in an agony he prayed more earnestly." [Luke 22:44.] In what contrast to this intercession by the Majesty of heaven are the feeble, heartless prayers that are offered to God. Many are content with lip-service, and but few have a sincere, earnest, affectionate longing after God.
Communion with God imparts to the soul an intimate knowledge of his will. But many who profess the faith know not what true conversion is. They have no experience in communion with the Father through Jesus Christ, and have never felt the power of divine grace to sanctify the heart. Praying and sinning, sinning and praying, their lives are full of malice, deceit, envy, jealousy, and self-love. The prayers of this class are an abomination to God. True prayer engages the energies of the soul, and affects the life. He who thus pours out his wants before God feels the emptiness of everything else under heaven. "All my desire is before thee," said David, "and my groaning is not hid from thee." "My soul thirsteth for God, for the living God: when shall I come and appear before God?" "When I remember these things, I pour out my soul in me." [Psalm 38:9; 42:2, 4.]
As our numbers are increasing, broader plans must be laid to meet the increasing demands of the times; but we see no special increase of fervent piety, of Christian simplicity, and earnest devotion. The church seem content to take only the first steps in conversion. They are more ready for active labor than for humble devotion,—more ready to engage in outward religious service than in the inner work of the heart. Meditation and prayer are neglected for bustle and show. Religion must begin with emptying and purifying the heart, and must be nurtured by daily prayer.
The steady progress of our work and our increased facilities are filling the hearts and minds of many of our people with satisfaction and pride, which we fear will take the place of the love of God in the soul. Busy activity in the mechanical part of even the work of God may so occupy the mind that prayer shall be neglected, and self-importance and self-sufficiency, so ready to urge their way, shall take the place of true goodness, meekness, and lowliness of heart. The zealous cry may be heard, "The temple of the Lord, The temple of the Lord, are these!" [Jeremiah 7:4.] "Come with me, and see my zeal for the Lord." [2 Kings 10:16.] But where are the burden-bearers? where are the fathers and mothers in Israel? where are those who carry upon the heart the burden for souls, and who come in close sympathy with their fellow-men, ready to place themselves in any position to save them from eternal ruin? GW92 35-37