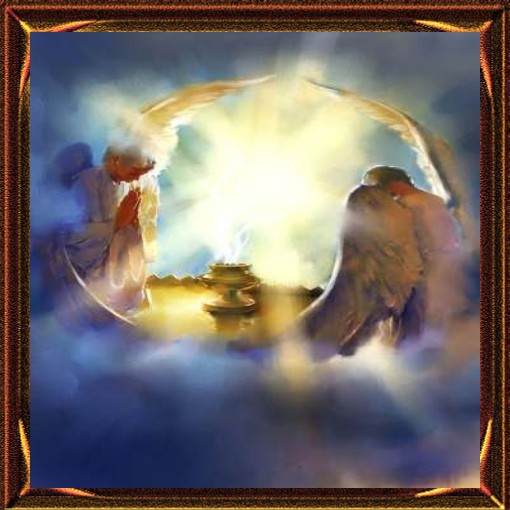 Heaven`s Light
I will remember the works of the Lord: surely I will remember thy wonders of old. I will meditate also of all thy work, and talk of thy doings. Psalm 77:11, 12.
Be careful how you interpret Scripture. Read it with a heart opened to the entrance of God's Word, and it will express Heaven's light, giving understanding unto the simple. This does not mean the weak-minded but those who do not stretch themselves beyond their measure and ability in trying to be original and independent in reaching after knowledge above that which constitutes true knowledge. . .
The psalmist David in his experience had many changes of mind. At times as he obtained views of God's will and ways, he was highly exalted. Then as he caught sight of the reverse of God's mercy and changeless love, everything seemed to be shrouded in a cloud of darkness. . . . When he meditated upon the difficulties and dangers of life, they looked so forbidding that he thought himself abandoned by God because of his sins. He viewed his sin in such a strong light that he exclaimed, "Will the Lord cast off for ever? and will he be favourable no more?"
As he wept and prayed, he obtained a clearer view of the character and attributes of God, and being educated by heavenly agencies, he decided that his ideas of God's justice and severity were exaggerated. . . . As David considered His, God's, pledges and promises to them, Israel, knowing they were for all who need them as much as for Israel, he appropriated them to himself. .
As David appropriated these promises and privileges to himself, he decided that he would no longer be hasty in judgment, becoming discouraged and casting himself down in helpless despair. His soul took courage as he contemplated the general character of God as displayed in His teaching, His forbearance, His surpassing greatness and mercy, and he saw that the works and wonders of God are to have no confined application.
But again David's experience changed. As he saw that transgressors and sinners were allowed to receive blessings and favors, while those who really loved God were compassed with difficulties and perplexities that the open sinner did not have, he thought that God's ways were not equal. . . ."For I was envious at the foolish, when I saw the prosperity of the wicked. . . . They are not in trouble as other men."
David could not understand this till he went into the sanctuary of God, and then, he says, "Understood I their end.""Surely thou didst set them in slippery places: thou castedst them down into destruction. . . . It is good for me to draw near to God." , 1896. CTr 153