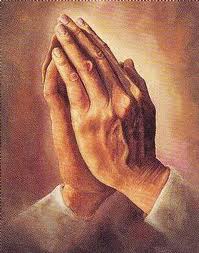 Prayer Contrast
GENUINE AND COUNTERFEIT PRAYERS CONTRASTED.
The poor publican who prayed, "God be merciful to me a sinner" (Luke 18:13), regarded himself as a very wicked man, and others looked upon him in the same light; but he felt his need, and with his burden of guilt and shame he came before God, asking for His mercy. His heart was open for the Spirit of God to do its gracious work and set him free from the power of sin. The Pharisee's boastful, self-righteous prayer showed that his heart was closed against the influence of the Holy Spirit. Because of his distance from God, he had no sense of his own defilement, in contrast with the perfection of the divine holiness. He felt no need, and he received nothing.
There are two kinds of prayer—the prayer of form and the prayer of faith. The repetition of set, customary phrases when the heart feels no need of God, is formal prayer. . . . We should be extremely careful in all our prayers to speak the wants of the heart and to say only what we mean. All the flowery words at our command are not equivalent to one holy desire. The most eloquent prayers are but vain repetitions if they do not express the true sentiments of the heart. But the prayer that comes from an earnest heart, when the simple wants of the soul are expressed just as we would ask an earthly friend for a favor, expecting that it would be granted—this is the prayer of faith. The publican who went up to the temple to pray is a good example of a sincere, devoted worshiper. He felt that he was a sinner, and his great need led to an outburst of passionate desire, "God be merciful to me a sinner."
Of Christ it is said: "And being in an agony He prayed more earnestly." In what contrast to this intercession by the Majesty of heaven are the feeble, heartless prayers that are offered to God. Many are content with lip service, and but few have a sincere, earnest, affectionate longing after God.
Communion with God imparts to the soul an intimate knowledge of His will. But many who profess the faith know not what true conversion is. They have no experience in communion with the Father through Jesus Christ, and have never felt the power of divine grace to sanctify the heart. Praying and sinning, sinning and praying, their lives are full of malice, deceit, envy, jealousy, and self-love. The prayers of this class are an abomination to God. True prayer engages the energies of the soul and affects the life. He who thus pours out his wants before God feels the emptiness of everything else under heaven. "All my desire is before Thee," said David, "and my groaning is not hid from Thee." "My soul thirsteth for God, for the living God: when shall I come and appear before God?" "When I remember these things, I pour out my soul in me."
Pr 265-266