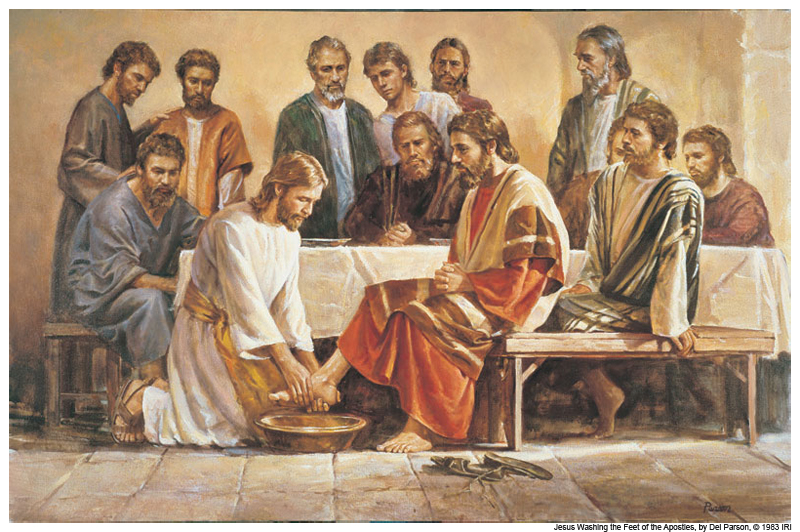 Sanctified Unity
But not until later did they realize in all its fullness that God "hath made of one blood all nations of men for to dwell on all the face of the earth, and hath determined the times before appointed, and the bounds of their habitation; that they should seek the Lord, if haply they might feel after Him, and find Him, though He be not far from every one of us."
Acts 17:26, 27.
In these first disciples was presented marked diversity. They were to be the world's teachers, and they represented widely varied types of character. In order successfully to carry forward the work to which they had been called, these men, differing in natural characteristics and in habits of life, needed to come into unity of feeling, thought, and action. This unity it was Christ's object to secure. To this end He sought to bring them into unity with Himself. The burden of His labor for them is expressed in His prayer to His Father, "That they all may be one; as Thou, Father, art in Me, and I in Thee, that they also may be one in Us;" "that the world may know that Thou has sent Me, and hast loved them, as Thou hast loved Me." John 17:21, 23. His constant prayer for them was that they might be sanctified through the truth; and He prayed with assurance, knowing that an Almighty decree had been given before the world was made. He knew that the gospel of the kingdom would be preached to all nations for a witness; He knew that truth armed with the omnipotence of the Holy Spirit, would conquer in the battle with evil, and that the bloodstained banner would one day wave triumphantly over His followers. AA 20-21
--------------------------------------------
That this church did not escape persecution is shown by an expression in Paul's letter to them. He says, "Unto you it is given in the behalf of Christ, not only to believe on Him, but also to suffer for His sake; having the same conflict which ye saw in me." Yet such was their steadfastness in the faith that he declares, "I thank my God upon every remembrance of you, always in every prayer of mine for you all making request with joy, for your fellowship in the gospel from the first day until now."
Philippians 1:29, 30, 3-5.
Terrible is the struggle that takes place between the forces of good and of evil in important centers where the messengers of truth are called upon to labor. "We wrestle not against flesh and blood," declares Paul, "but against principalities, against powers, against the rulers of the darkness of this world." Ephesians 6:12. Till the close of time there will be a conflict between the church of God and those who are under the control of evil angels. AA 218-219