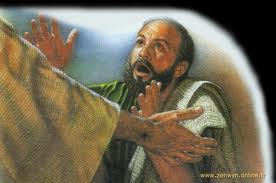 Obedience
PRAYER NO SUBSTITUTE FOR OBEDIENCE.
Men and women, in the face of the most positive commands of God, will follow their own inclination, and then dare to pray over the matter, to prevail upon God to consent to allow them to go contrary to His expressed will. God is not pleased with such prayers. Satan comes to their side, as he did to Eve in Eden, and impresses them, and they have an exercise of mind, and this they relate as a most wonderful experience which the Lord has given them.
Communion with God imparts to the soul an intimate knowledge of His will. But many who profess the faith know not what true conversion is. They have no experience in communion with the Father through Jesus Christ, and have never felt the power of divine grace to sanctify the heart. Praying and sinning, sinning and praying, their lives are full of malice, deceit, envy, jealousy, and self-love. The prayers of this class are an abomination to God. True prayer engages the energies of the soul and affects the life. He who thus pours out his wants before God feels the emptiness of everything else under heaven.
There are conditions to the fulfillment of God's promises, and prayer can never take the place of duty. "If ye love Me," Christ says, "Keep My commandments.""He that hath My commandments, and keepeth them, he it is that loveth Me; and he that loveth Me shall be loved of My Father, and I will love him, and will manifest Myself to him." John 14:15, 21. Those who bring their petitions to God, claiming His promise while they do not comply with the conditions, insult Jehovah. They bring the name of Christ as their authority for the fulfillment of the promise, but they do not those things that would show faith in Christ and love for Him.
Prayer is the opening of the heart to God as to a friend. The eye of faith will discern God very near, and the suppliant may obtain precious evidence of the divine love and care for him. But why is it that so many prayers are never answered? Says David: "I cried unto Him with my mouth, and He was extolled with my tongue. If I regard iniquity in my heart, the Lord will not hear me." By another prophet the Lord gives us the promise: "Ye shall seek Me, and find Me, when ye shall search for Me with all your heart." Again, he speaks of some who "have not cried unto Me with their heart." Such petitions are prayers of form, lip service only, which the Lord does not accept.
Pr 262-263