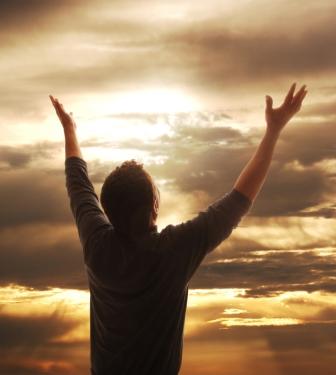 Sun Worship
Cleanse From Sin
PRAYER HAS NO MERIT IN ITSELF TO CLEANSE FROM SIN.
The heathen looked upon their prayers as having in themselves merit to atone for sin. Hence the longer the prayer the greater the merit. If they could become holy by their own efforts they would have something in themselves in which to rejoice, some ground for boasting. This idea of prayer is an outworking of the principle of self-expiation which lies at the foundation of all systems of false religion. The Pharisees had adopted this pagan idea of prayer, and it is by no means extinct in our day, even among those who profess to be Christians. The repetition of set, customary phrases, when the heart feels no need of God, is of the same character as the "vain repetitions" of the heathen.
Prayer is not an expiation for sin; it has no virtue or merit of itself. All the flowery words at our command are not equivalent to one holy desire. The most eloquent prayers are but idle words if they do not express the true sentiments of the heart. But the prayer that comes from an earnest heart, when the simple wants of the soul are expressed, as we would ask an earthly friend for a favor, expecting it to be granted—this is the prayer of faith. God does not desire our ceremonial compliments, but the unspoken cry of the heart broken and subdued with a sense of its sin and utter weakness finds its way to the Father of all mercy.
Pr 261